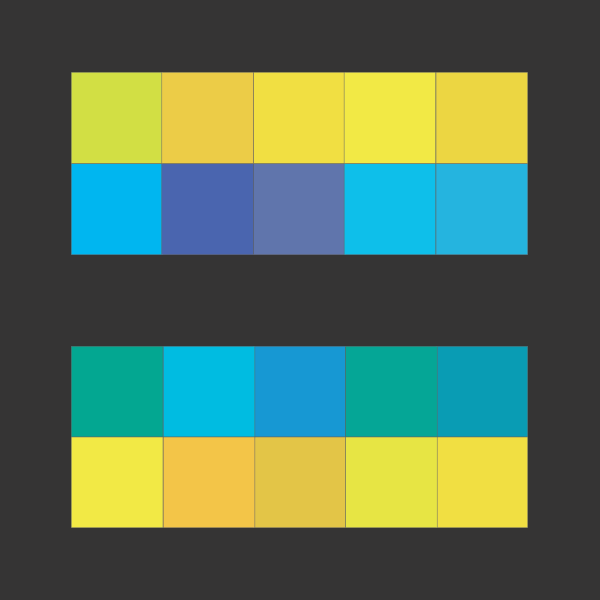 Colour combination of blue and yellows, research.
Brunel University – Computer Science Department contacted me in order to design a small campaign to promote their Summer School.
We decided to use fliers that could be printed in A6 format with coordinated A3 posters and digital for Twitter
The posters and fliers would be shown around different Universities.
The study started with researching on colors: so we preferred a colour-palette that reminded of the summer. We investigated various combinations hue and tones of BLUE/GREEN and ORANGE/YELLOW.
Computing summer school iconography, research.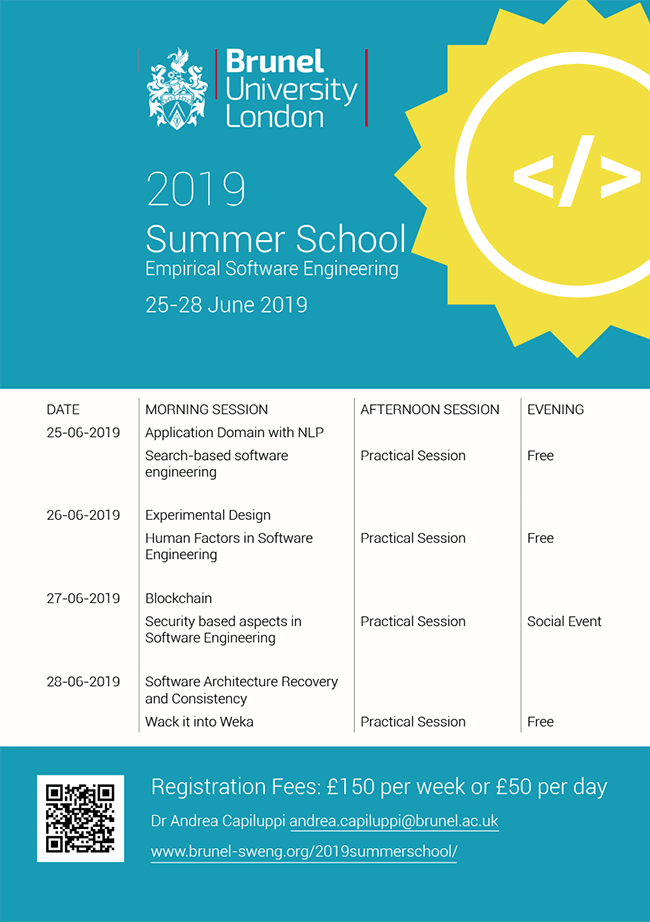 Because the limited space and budget we decided to avoid pictures and investigate iconography to clearly inform and attract audience: PROGRAMMING/COMPUTING and sun have been the chose theme.
As people are taking time off their summer break for earning new skills and knowledge, we wanted transmit a happy feeling about it.
As a symbol of the event we have chosen this icon of a sun, with reminder to Computer science iconography.