Client work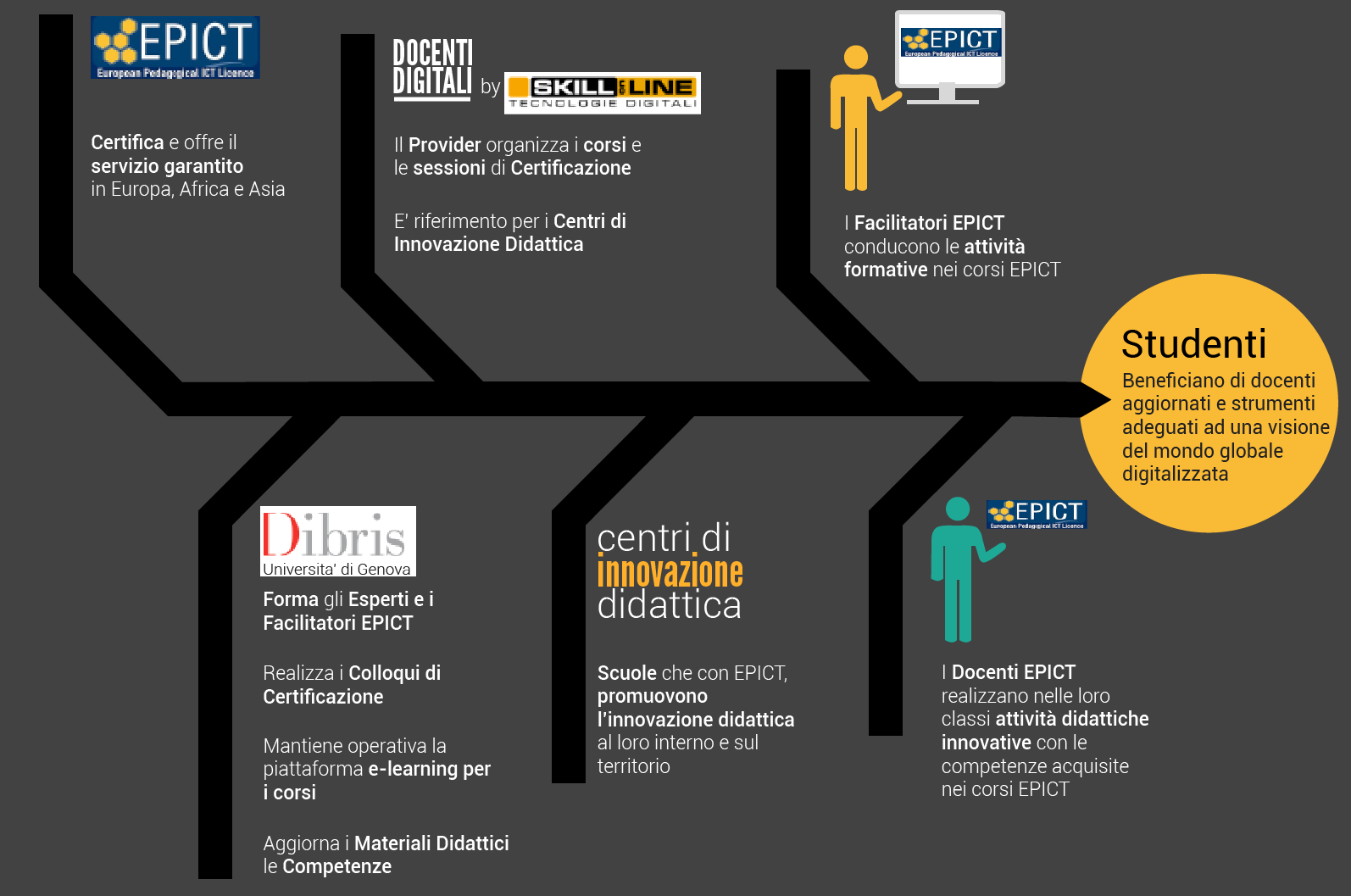 Above you can find the infographic that explains how services are provided and the structure behind Docenti Digitali itself.
Docenti Digitali is the e-learning leading company in Italian Primary, Middle and Secondary school.
We have been in contact for realising a complex project, that included Branding, Infographics and Responsive Website.
As part of the revitalisation, we have been asked to re-organise the included information that were mainly text based.
We decided to design a series of infographics to explain how the service works and their European structure and validation.
You can explore Docenti Digitali, the Website
Behind this series of infographics there is a long work of analysis and synthesis to encapsulate the stages of the services and their benefits.
Geo-map displays the extensive coverage of their services in Italy.
Colourful icons immediately show they variety of products in a playful way.